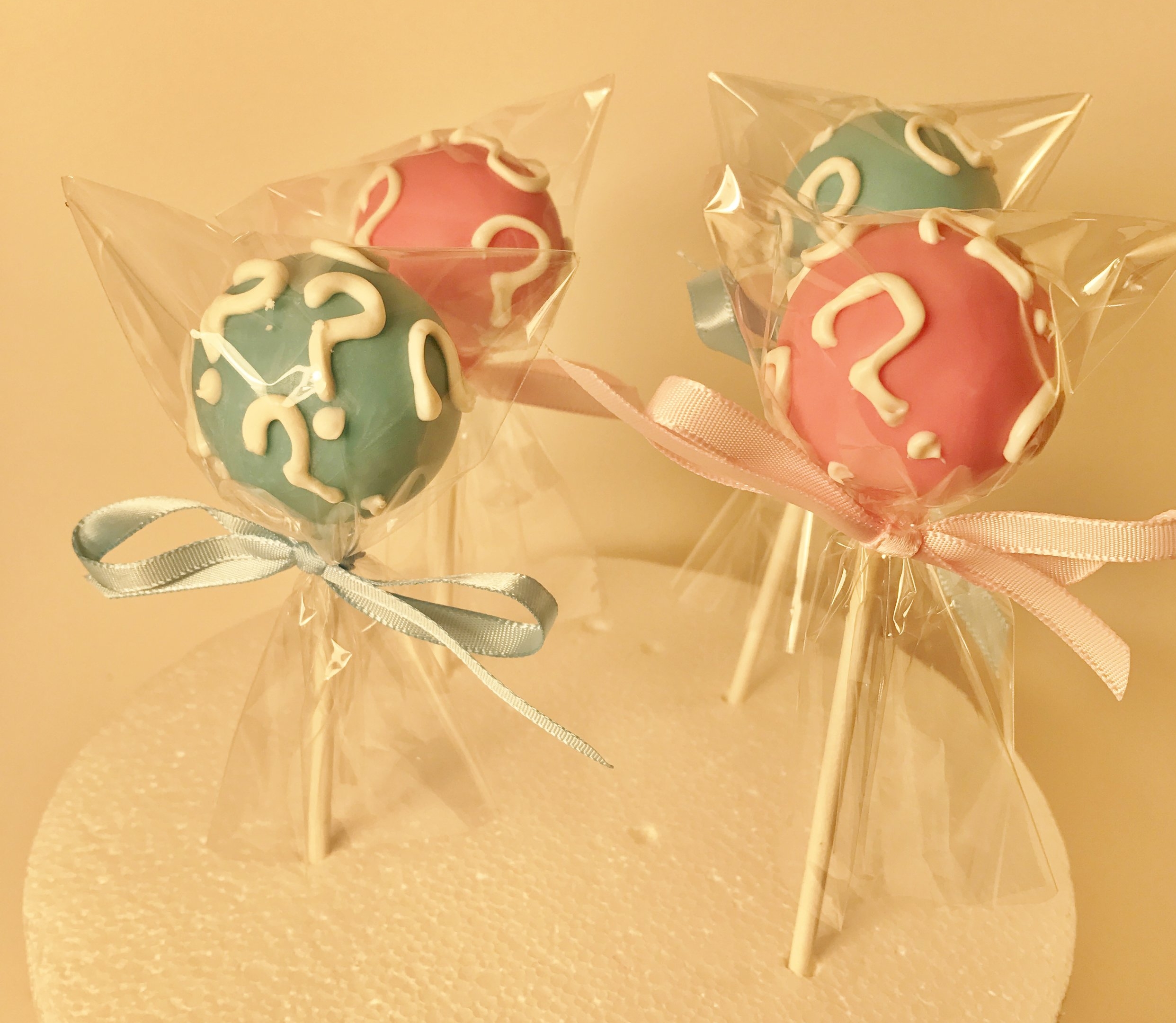 FAQ
Q: i have an event coming up and would like to place an order, what should i do?
A: Thank you for considering K & T Cake Pops for your event. First, click around our website to learn about our flavors and designs. Once you have an idea in mind, give us a call to get a price quote. We will ask you how many treats you would like to order, flavors, color scheme, decorations, pop up or pop down, delivery date and location. Once a security deposit is received, you are in our books! Call us at (586)883-9692

Q: what does "pop up" and "pop down" mean?
A: Great question! Pop up and pop down refers to how you would like your cake pops to be displayed. For instance, if you want to arrange the cake pops in a vase to mimic a flower arrangement, this would be considered "pop up". The cake is on top of the stick. If you want the cake pops to be able to stand alone, like party favors placed on a table, this would be considered "pop down". The cake is on the bottom of the stick.
q: i have a theme in mind for an event, can you make a cake pop to match?
A: You have lucked out! Our team is very talented and capable of creating cake pops to compliment almost any occassion. If you have a picture for inspiration or a color swab, just provide that to us and we'll let you know if we can make it happen! Chances are, we can, and you'll end up with cake pops that your guests can't stop talking about.
Q: How far in advance should i place my order?
A: For orders of 50+ cake pops, please place your order no later than 21 days before your desired pick up/delivery date. For orders under 50 cake pops, please place your order no later than 10 days before your desired pick up/delivery date. Of course, the more notice you can give us for your order, the better!
Although we will do everything in our power to fulfill an order on short notice, we cannot guarantee that your cake pop flavors and colors will be available without proper notice. Short notice orders are subject to additional fees.
Q: how long do the cake pops and Cake-in-a-jar stay fresh?
A: Our cake pops will remain fresh to eat for up to 10 days if stored at room temperature. However, we highly recommend refrigerating your cake pops, as this will keep them fresh for up to 3 weeks and will prevent the look and quality of the cake pop from changing. Additionally, you can freeze your cake pops by placing them in a freezer safe bag. This stops the aging process and allows you to save your treat even longer!
As for the Cake-In-A-Jars, these will remain fresh for up to 7 days, but they MUST be refrigerated. You can also freeze your jars by simply placing them in your freezer. Take your jar out of the freezer 30 minutes before you plan to enjoy it!
Q: Do you make wedding cakes?
A: No, we do not make traditional wedding cakes. But if are looking for something unique, you've come to the right place! We can make cake pops and arrange them on a tiered cake pop stand. Cake pops and Cake-In-A-Jars also make for great wedding favors.

Q: What is required for the security deposit?
A: We require a $20 deposit for all orders under $100.00. Any orders above $100.00 require a 50% deposit at the time of ordering. All deposit fees go toward the final cost. Any balance on your order is due upon pick up/delivery. All credit card and debit card payments are subject to a 4% charge.

Q: Do you ship your product?
A: We are currently able to ship to locations within the state of Michigan. However, shipping costs will vary depending on the season as the hotter months require cold insulation to ensure the quality of the cake pops upon arrival. Please contact us directly for a price quote.